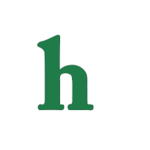 Backstreet Boy to star in VH1 reality series
Nick Carter of The Backstreet Boys is getting his very own VH1 reality TV show.
The new reality series for the VH1 network is titled "I Heart Nick Carter."
The sneak peek promo shows the boybander/now 30 something stating,
"I've been on top of the charts, traveled the world and had an incredible time as a member of the Backstreet Boys.
"You've seen my life on stage but behind the curtain there's a completely different Nick Carter."
Carter is best known for his membership in the popular boyband The Backstreet Boys.
Nick Carter to share his life with fans in new reality series
The "Quit Playing Games (with My Heart)", hitmaker is now a married man, Carter wed his long term girlfriend, Lauren Kitt, in April of 2014.
Carter has publicly acknowledged his ongoing struggles with drugs and alcohol abuse.
Nick reveals that he became sober after being diagnosed with cardiomyopathy
Besides having a successful music career Carter is a published author
.In 2013, Nick Carter published his first book titled Facing the Music And Living To Talk About It.
The VH1 series "I Heart Nick Carter" will focuses on Backstreet Boy Nick Carter's relationship with his fiancée.
"I Heart Nick Carter" debuts in September.
Do you believe this will be a reality TV hit or miss for Nick Carter?