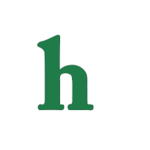 Boybander Nick Carter marries
Nick Carter, 34 from the Backstreet boys is now a married man, in fact he is the last of the boybanders to finally tie the knot,
Nick Carter and longtime girlfriend Lauren Kitt were married yesterday in a ceremony a the Bacara Resort and Spa in Santa Barbara .
Nick was joined by boybanders A.J McLean, Howie Dorough and Brian Littrell.Strangely and noticeably absent from their big brothers wedding were his younger siblings Aaron and Angel Carter.
Aaron and Angel Carter misses Nick's wedding
According to Aaron Carter's reps, he was unable to attend his brothers wedding to Lauren because he was on the East coast on a previously scheduled work engagement.
Aaron had hoped to make it to the reception, but those plans were also foiled when a flight delay came about unexpectedly.
As to while Angel was missing from the happy family event, rumors have it that she is still upset about Nick skipping out on her wedding last year, and was giving him the same returned courtesy.
And for fans of Nick Carter, you will not be left out of Nick's big day because camera's were on hand to record everything for a new VH1 reality series called I 'Heart' Nick Carter.
Cameras were rolling on the ceremony yesterday. The wedding will be part of an upcoming made for VH1 special called I 'Heart' Nick Carter.
No official date as to when the wedding special will be aired has been released yet.
Congratulations to Nick Carter and Lauren Kitt on their wedding!