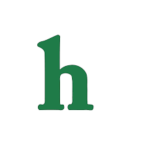 Nicholas Cage shirt gets laugh online
Nicholas Cage shirt worn by the actor to a recent rock concert has many fans amused across the social networks.
The National Treasure star, Nicholas Cage donned his own face upon a white T-shirt paired with a few bizarre accessories that included a cowboy hat, gold beads a brown belt with fringe and a walking cane.
Cage, who was in Las Vegas in attendance for the Guns N' Roses concert performance caught fans eyes after a photo of Nicholas Cage and shirt was posted with the band on GNR's Instagram account.
Nicholas reportedly sported the comical tee to poke at his celebrity status which has been the inspiration of numerous memes throughout the years.
Nicholas Cage
Cage partied with Guns N' Roses band members rocking a fancy cowboy hat, black pants, brown belt beads and aviator glasses while leaning on a walking stick.
Cage was photographed with comedian Andrew Dice Clay following the concert at the Hard Rock Hotel and Casino.
The tee-shirt photo, is known as a 'rage comic', and is accompanied by the phrase 'You don't say?' which is commonly used on message boards as a sarcastic reply to an obvious statement.
Nicholas Cage is not the only celebrity that has made the news after spotted wearing a humor tee-shirt.
Home Alone star Macaulay Culkin and "The Notebook" star Ryan Goseling have been each spotted wearing comical tee's with each other's picture in picture shirts throughout the year.
Nicholas Cage fans can look forward to new film releases that include Tokarev, Left Behind and Red Squad, all due for release this year.
What do you think about Nicholas Cage's T-Shirt sporting his own face, funny or bold?