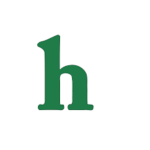 A brand new True Blood season 7 trailer has been released, and it's even bloodier and more violent than the last.
New True Blood season 7 trailer reveals major loss
It seems the entire population of Bon Temps is dead, as Sookie, Bill, Jessica, Andy, Sam, and Jason are fighting for their lives, and the lives of the few friends and family members they have left.
Piles of bodies are seen in a huge mass grave, the freezer at Merlotte's, and laying around the town after the Hep V vampires attack and are picking off all human life quickly.
Sookie is also seen having some tender moments with Bill, and of course, making out with fan favorite Alcide, as fans believe she'll finally end up with someone at the end of this final season, but who?
Where is Eric Northman?
As for Eric, he's nowhere to be seen (again) in the present time, and we've gotta wonder if there will be a lack of Alexander Skarsgard in True Blood season 7. (Please, no!)
Meanwhile, fans are gearing up for what seems like could be the most intense season of the show ever. Will True Blood go out with a huge bang? We can't wait to find out when season 7 premieres on HBO in June.
What do you make of the new True Blood season 7 trailer? Tweet us @OMGNewsDaily or leave a comment below.