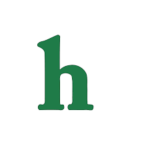 It's almost here. "Petals On The Wind" will premiere on Lifetime on Monday, May 26 at 9 p.m. and a brand new trailer has just been released.
New 'Petals On The Wind' trailer released ahead of premiere
The "Flowers in The Attic" sequel movie, which was also adapted from the V.C. Andrews hit book, is generating so much buzz, as the previous made for TV movie was good, but this looks even better than the first.
"Petals On The Wind" will show the Dollenganger children all grown up, and Cathy and Chris continue their incestuous relationship, which started as teens when they were locked away in the attic.
The 'Flowers in The Attic' saga continues
Meanwhile, Cathy can think of nothing but revenge against her mother, Corrine, and will stop at nothing to see that she pays for what she's done to their family. The scandalous drama is sure to have viewers sucked in, and we can't wait to watch it. Mark your calendars, folks. It's going to be good!
Will you watch "Petals On The Wind?" Tweet us @OMGNewsDaily or leave a comment below.