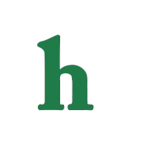 Neil Young  dating actress Daryl Hannah and is ready to move on in his life.
New celebrity couple alert revealed
Neil Young filed for divorce from his wife of 36-years Pegi back in July. Then yesterday the legendary rocker, 68 was spotted walking arm in arm and kissing with the Splash star Daryl Hannah, 53.
The public PDA display took place when the new celebrity couple was seen on their way to a restaurant in Westlake, California.Source reveal that Neil Young and Daryl Hannah have been dating under the radar for the past few months.
Previous reports have revealed that Young and Hannah are longtime friends and have over the years collaborated on several environmental projects.
More than co-workers and friends Neil Young dating Daryl Hannah!
So far no official comment from either Neil Young nor Daryl Hannah's camps have come out on this new budding celebrity romance.
David Cosby, Young's former bandmate has made it clear that he is NOT a fan of Neil Young and Daryl Hanna dating saying,
"I happen to know that he's hanging out with somebody that's a purely poisonous predator now. And that's karma. He's gonna get hurt. But I understand why it happened. I'm just sad about it. I'm always sad when I see love get tossed in the gutter."
What are your thoughts on Neil Young and Daryl Hannah dating?