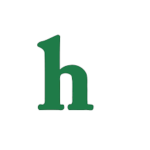 Neil Patrick Harris is married. The former "How I Met Your Mother" actor finally wed his longtime love, David Burtka over the weekend in Italy.
Neil Patrick Harris married in Italy
The couple have been together since 2004, two years before Neil Patrick Harris officially came out as gay. Neil and David got engaged in September of 2007, and in 2010 became the fathers of twins, Gideon and Harper.
Neil Patrick Harris and David Burtka married in Italy among those closest to them, and their longtime friend, Elton John, performed at the reception.
Neil Patrick Harris confirms he's married via Twitter
Neil Patrick Harris confirmed he'd married via Twitter. "@DavidBurtka and I got married over the weekend. In Italy. Yup, we put the 'n' and 'd' in 'husband''" the actor wrote, as well as sharing a sweet photo of the two lovebirds in tuxes at their wedding.
What do you think about Neil Patrick Harris getting married to longtime love David Burtka? Tweet us @OMGNewsDaily or leave a comment below.