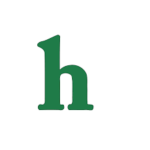 Naya Rivera, who plays fan favorite character Santana Lopez, on "Glee," was reportedly fired from the hit musical series after feuding with the star Lea Michele and producers.
Naya Rivera fired from Glee
Rumors began to swirl from the "Glee" set when Naya allegedly sounded off about Lea's diva like behavior, and now she's been booted.
However, another sources says the Naya Rivera's feud with Lea Michele wasn't the reason she argued with producers. "She went off, but it had nothing to do with Lea."
Santana Lopez written out of season 5 finale, won't be back for final season 6
Rivera has reportedly been "written out" of the season 5 finale, and will not return for the finale season 6.
Fans are upset at the loss of Naya Rivera's Santana, as after losing Cory Monteith to a tragic drug overdose, the rest of the original cast has become a bit scarce over the past season. Characters like Puck, Quinn, Brittany, and now even Tina are drifting further and further, and we all just wanted a happy ending, right?
What do you think about Naya Rivera being fired from "Glee" for feuding with Lea Michele and the producers? Tweet us @OMGNewsDaily or leave a comment below!