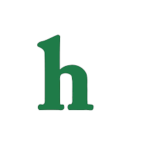 A Mrs. Doubtfire sequel is reportedly in the works, but actress Mara Wilson, who played Natalie in the original film, is not on board.
Mrs. Doubtfire sequel in the works
Wilson, who starred in other movies such as "Matilda" as a child took to Twitter to express her disinterest in the sequel.
"For the record, no, I do not have anything to do with the 'Mrs. Doubtfire' sequel, nor will I. I've been in some mediocre movies, but I've never been in a sequel. And I have no interest in being in one now."
'Doubtfire' kids speak out on the sequel
"Sequels generally suck unless they were planned as part of a trilogy or series. I think Doubtfire ended where it needed to end. I'm glad I had the chance to be in it, and I'm proud of what we did, but I don't see how we could do it again," Mara Wilson added.
Meanwhile, Lisa Jacub, who played Robin Williams and Sally Field's oldest daughter in the film spoke out about the "Mrs Doubtfire" sequel saying, "It's news to me! No one has asked and don't know how I would feel about it. Hard to comment without any information."
The other child in the film was played by Matthew Lawrence, who starred on "Brotherly Love" with brothers Andy and Joey Lawrence, "Boy Meets World," and a handful of movies such as "The Hot Chick," after the movie. Lawrence has not spoken out about reprising his role.
What do you think about the "Mrs. Doubtfire" sequel? Are you excited, or do you think they should have left well enough alone? Tweet us @OMGNewsDaily or leave a comment below.