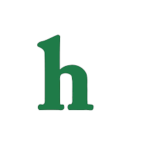 Mona Freeman, the former child star actress has died at the age of 87 following a long illness in her Beverly Hills home.
Mona Freeman is best remembered for he 1940s and 50s film roles such as "The Heiress,' 'Dear Ruth' and "I Was a Shoplifter."
The Los Angeles Times reported that Freeman passed away quietly in her home on Friday.
Mona Freeman's lifelong film and TV credits also included "Till We Meet Again," "Together Again," "Mother Wore Tights," "Streets of Laredo" and "Angel Face," while her TV roles included appearances in "Maverick,"Mona Freeman "Perry Mason" and "Wagon Train."
Normally playing a teenager well into twenties, following her departure from acting Mona Freeman went on to become a portrait painter.
Freeman's death was confirmed by her daughter Monnie Ellis, who confirmed the sad news of her mother's death, also followed in her mother's footsteps in the entertainment industry starring in the 1972 TV movie "Gidget Gets Married."
This sad news follows the sad news of yet another classic Hollywood legend last week when the world lost television icon Ann B. Davis , who is best known for her role as Alice Nelson on "The Brady Bunch,"at the age of 88.
As previously reported, Davis reportedly fell in her bathroom her home in Texas,hitting her head suffering a subdural hematoma on June 2.
Rest In Peace Ladies.