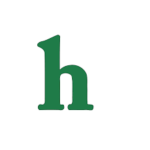 Actress Molly Glynn was killed by a falling tree over the weekend. The "Chicago Fire" actress was tragically injured when she was riding her bike on a north suburban forest preserve trail, and was struck by a falling tree.
Molly Glynn Tree: Actress Killed During Storm
Molly Glynn and her husband were riding their bikes, when they were caught in a fast moving storm, which lead to the falling tree. She was pronounced dead on Saturday at the Evanston NorthShore Hospital from her extensive injuries.
According to Us Weekly, the "Chicago Fire" star was wearing a bike helmet at the time of the accident.
Molly Glynn's husband took to his Twitter account to share his grief with fans after the tree incident, tweeting, "I couldn't save her. I couldn't save her. She's gone," in a heartbreaking message.
Molly Glynn's husband mourns her death on Twitter
"Molly was a marvelous actress and a completely warm hearted and generous human being. She had grace, sophistication and a sparkling, sexy, sassy stage presence," Michael Halberstam, the artistic director at Chicago's Writers Theatre said.
"She could transform from a princess to a flower girl in the twinkling of an eye. She was a loving mother and wife and everyone who met her fell in love with her."
What are your thoughts on Molly Glynn's shocking death due to a falling tree? Tweet us @OMGNewsDaily or leave a comment below.