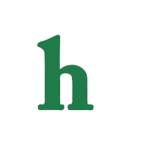 Mischa Barton's house is in foreclosure. The former "O.C." star was once considered an up and coming young actress, and is now in financial trouble.
Mischa Barton's house in foreclosure
Barton is over five months overdue on her mortgage payments, People reports, and is owes the bank over $100,000.
The foreclosure process has now been started on Mischa Barton's home. However, the actress could still obtain her home if she can find a way to pay the money she currently owes on her home.
Can Mischa Barton save her home?
For the past few years Mischa has been splitting time between her L.A. home and a London property, and may now be forced to let at least one of them go in order to be her finances back on track.
What do you think about Mischa Barton's house being in foreclosure? Tweet us @OMGNewsDaily or leave a comment below.