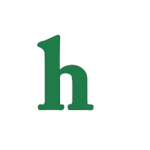 Miranda Lambert pregnant rumors have a way of resurfacing, but the rumors may soon be a reality according to new reports.
Miranda Lambert and Blake Shelton getting serious about having a baby
Miranda and her husband, Blake Shelton are said to be getting very serious about starting a family, and definitely want children.
"Everyone knows that Blake and I are completely happy in love," Miranda recently said. "We're very solid. That's why we're able to just brush it off when [these rumors] come at us. It's actually making us stronger."
Miranda Lambert pregnant by Spring 2015?
While Miranda Lambert and Blake Shelton says they're happier than ever, it seems a baby could really solidify the couple's happiness, and sources say Lambert has a timeline for pregnancy.
"Miranda is looking at nuzzling up to Blake this winter to see what develops. [She] would love to be pregnant by spring 2015," an insider revealed.
Do you think Miranda Lambert will be pregnant with Blake Shelton's baby soon? Tweet us your thoughts @OMGNewsDaily or leave a comment below.