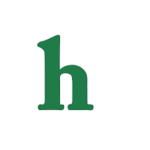 Country singer experiences scary plane landing
Miranda Lambert plane that was transporting the country superstar was forced to make an emergency landing in West Virginia on Tuesday night.
The singer, Miranda Lambert was traveling from New York to Nashville when her plane was routed to West Virginia to make an emergency landing after the plane began losing pressure.
The aircraft spent three hours grounded at the North Central West Virginia Airport in Clarksburg WV before it was given the green light to safely resume their flight.
Lambert finds the fun in her scary situation
Miranda Lambert, 30, and the other passengers spent the time grounded having a little fun, and in good nature according to Lambert's pics posted on Instagram.
"Our plane had an emergency landing in Clarksburg WV. But don't worry, we found platinum fire suits. Yes!"
Miranda Lambert has been on a promo tour stopping for several appearances in NYC in promotion of her new album release "Platinum."
Lambert is best known for her hit multiple hit songs including 2007's "Gunpowder & Lead." In 2011 Miranda married country singer and Voice judge Blake Shelton.
The couple's relationship have often been the focus in media tabloid magazines that they have publicly ridiculed together on Twitter.
Lambert is scheduled to perform at the CMT Music Awards in Nashville on Wednesday, June 4th.