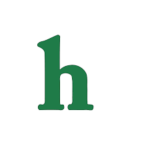 Miranda Lambert and Blake Shelton have been the subject of divorce rumors for years now, but the couple really may be headed for a split if they don't star spending some more time together.
Miranda Lambert and Blake Shelton divorce coming?
According to Radar Online, Miranda Lambert and Blake Shelton's divorce drama could be real. The couple are allegedly living very separate lives, and rarely see each other.
"They're barely together," a source revealed. "Miranda is worried that if this keeps up, they'll continue to grow apart."
While Miranda Lambert and Blake Shelton are used to dealing with the divorce rumors, what they're not used to is spending so much time apart. With their tour obligations and Blake being back on "The Voice," it will be hard for the couple to get in some quality time.
Meanwhile, one of Miranda and Blake's favorite things to do together, drinking, is now off the table now that Lambert has lost over 40 pounds and is on a clean living diet.
Miranda and Blake barely see each other
"She wants Blake to stop partying so hard and get healthy like she did. But he has no plans to slow down," a source said.
Blake Shelton's charming way with the ladies also doesn't help the relationship, or to calm Miranda Lambert's fears or "trust issues" with her husband, who has adamantly denied cheating.
In Touch Magazine reports that Miranda is desperate to avoid a divorce, but if things don't get better for the couple, may have a hard decision to make.
What do you think about the Miranda Lambert and Blake Shelton divorce drama? Tweet us @OMGNewsDaily or leave a comment below.