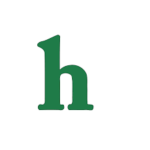 Miley Cyrus warned by her dad Billy Ray Cyrus via text message with some fatherly and professional advice on how to handle being a celebrity.
The Wrecking Ball singer shared her father's warning on her Instagram account with the world. "You are crazy to be down. You are one of the luckiest people in the world right now,"
Billy Ray wrote to her. "ENJOY IT!" Miley Cyrus' dad added, "Don't be like me and miss it all worrying about sh*t beyond control ALL the time."
"That would make you a bitter ole man and that's not cool," warned Miley's pop Billy Ray.
It is not known what is bothering the young twerker, but Miley Cyrus seemed to take dad Billy Ray's warning and advice to heart and commented on her Instagram with the caption,"I love my dad @billyraycyrus."
It could be that Miley Cyrus might be feeling a little down after last month's reports of the backlash she received from fans, and non fans after Miley debuted a homemade bong nearly 5 feet tall.
Miley Cyrus as previously reported made the bong from gifts her fans had sent her, such as bracelets, seemed to be a hit with some fans, and outraged other fans, and their parents.
Then again Miley being Miley her recent blues and warning from Billy Ray probably have nothing to do with her previous actions. What do you think about Billy Ray Cyrus' warning advice to Miley?