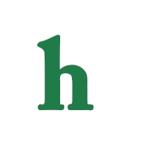 Miley Cyrus is one of the most controversial stars of her time, and she's given people more than enough reason to have them talking about her. (Twerking, tattoos, tongues and more.)
Miley Cyrus hooks up with fan in Snap Chat photo?
However, a recent claim has fans up in arms. A Snap Chat photo of someone who looks just like Miley and a male fan has surfaced online.
The photo, which allegedly features Miley naked in bed with a male fan has been making its way through the internet after the man pictured in the photo claimed to have hooked up with the superstar after her March 20 concert in Tampa, Florida.
'It's not her!' says Miley's rep
"It's not her!" a rep for Miley Cyrus told Radar Online. However, the male fans continues to claim it is Miley in the photo, "Miley Cyrus F—ers," he captioned the pic.
However, before haters begin the Miley bashing, while the woman in the photo does look very much like Cyrus, there are a few things that could prove it isn't her.
The woman in the photo's hair is darker than Miley's, and in the photo "Miley's" upper ear piercings are no where to be seen, although Cyrus has multiple upper ear piercings.
What do you think? Is that Miley Cyrus in the Snap Chat photo with a fan? Tweet us @OMGNewsDaily or leave a comment below.