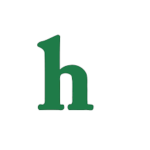 Is Miley Cyrus married to boyfriend Patrick Schwarzenegger? Life and Style report in their Dec. 29 issue that Miley and the Kennedy heir exchanged vows during a wild party.
Miley Cyrus married to Patrick Schwarzenegger?
According to the report, Miley Cyrus and Patrick Schwarzenegger got married in a "secret" ceremony in Miami in front of friends, and one of Miley's little people officiated the ceremony.
"A little person stripper pal of Miley's who's ordained as a minister was waiting," a source revealed, adding that the ceremony was "booze-filled," and took place inside the hotel suite of one of Miley's pals. Patrick was said to be "giggling" while exchanging vows.
Of course there is more to getting married than just saying some vows. There needs to be paperwork done, and there would surely be a marriage certificate available if Miley and Patrick were in fact married.
Miley and Patrick's wild night
However, that doesn't mean that the ceremony didn't happen as a funny little goof between Cyrus, Schwarzenegger, and their friends. Miley has been known to do some wild things, and with her love of drinking and using drugs such as marijuana, who knows what led to the ceremony.
But, if the report is true we'd be interested in hearing what Patrick's mother, Maria Shriver has to say about this, as she allegedly doesn't approve of her son's new love interest.
What do you think about Miley Cyrus and Patrick Schwarzenegger allegedly getting married in a secret ceremony? Tweet us @OMGNewsDaily or leave a comment below.