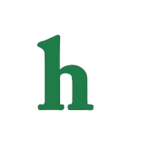 Miley Cyrus forced to cancel another Bangerz concert
Miley Cyrus has been admitted to the hospital in Kansas City earlier today after she suffered an apparent allergic reaction to a prescription medication.
Miley Cyrus has been battling a nasty flu bug, one that had her feeling so poorly last week that she was forced to cancel her Bangerz concert appearance last Monday in Charlotte.
Today celebrity news sites reveal that Miley was in KC at the Sprint Center when she suddenly began to feel seriously ill. She was taken to a local hospital where it was determined that the Wrecking ball singer was suffering a severe allergic reaction to some antibiotics she was prescribed.
Miley Cyrus has been ordered to bed rest by docs, and needless to say tonights Kansas City Bangerz tour show has also been canceled according to a statement issued by Miley's rep saying,
"Cyrus has been hospitalized for a severe allergic reaction to antibiotics and has been placed on medical rest by her doctors," the statement said. "She will not be able to perform as scheduled."
Cyrus tweets apology to fans
Miley Cyrus also later tweeted a photo and a message to her Kansas City fans saying,
"Kansas I promise Im as (heartbroken) as you are. I wanted so badly 2 b there 2night. Not being with yall makes me feel s–ttier than I already do," she wrote in a Twitter message to fans Tuesday afternoon.
"Mr. Octopussy & some amazing Drs are taking good care of me."
It sounds as if Miley has been stretching herself a bit thin these days with her hectic concert schedule, and a good long rest is just what Miley needs to recoup.
Cyrus is not the only celebrity hospitalized today, as previously reported comedian Artie Lange was also hospitalized in Michigan earlier after suffering from diabetic shock.
Get well soon guys!