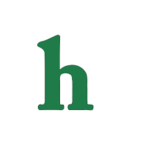 Miley mourns the sudden death of Floyd
Miley Cyrus is grief stricken about the sudden loss of one of her beloved family members.
Miley sent out a series of tweets Tuesday night revealing her heartbreak and pain over the loss of her beloved dog Floyd.
'Today is the 2nd worst day of my life' tweeted Cyrus.
The "Wrecking Ball" singer, 21, furry pal Floyd, her Alaskan Klee Kai who she got in 2011 has died while Miley is away from home on her Bangerz tour.
'I don't wanna say it because I don't want it to be real… But my precious baby Floyd has passed away. I am broken. I know I don't mean it but I wish he would've taken me with him this is unbearable.
'What am I gonna do without him? I am miserable.'
Along with the heartfelt tweets Miley also posted a couple of her favorite photos of her and Floyd together.
Cyrus reveals she is not herself
Miley Cyrus also sent out another tweet apologizing in advance to her Boston fans ahead of tonight's concert appearance.
'I'm sorry in advance if I am not myself tomorrow Boston. I will try my best to be my best.'
Of course Miley was immediately consoled by thousands of her Twitter followers over the death of Floyd, making #RIPFloyd a trending topic on Twitter last night.
Miley also experienced a similar loss back in 2012 with the sudden and unexpected death of her two-year-old Yorkie. Lila.
It is a sad time at the Cyrus house, as Miley and the rest of her doggie family, Ziggy, Happy, Mary Jane and Penny Lane who is now dealing with Floyd's departure.
It is a well known fact that Miley Cyrus is clearly attached to her Canine kids, it was one of the reported terms of her prenup to her former fiance, actor Lima Hemsworth that she would retain full custody of all of her dogs should they split.
FYI the prenup also closely guarded Miley Cyrus' $130 million in assets.
Floyd's cause of death is not known at this time.
Such sad news for Miley Cyrus, so we will follow suit in paying tribute to Floyd saying #RIPFloyd.