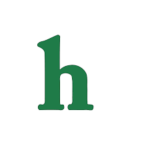 Miley Cyrus doesn't want her dad to become the next Bruce Jenner. The "Wrecking Ball" singer has reportedly warned her dad to turn down any and all reality TV offers that come his way.
Miley Cyrus doesn't want her family on reality TV
"Billy Ray has turned down what must be his sixth reality show offer in the last four years because Miley has been very strict with her parents about not doing them, even though they have been offered a fortune by all the big players, including Bravo, Lifetime and E, to open up their home to cameras," an insider revealed.
So, what's Miley Cyrus afraid of? Does she think her family will embarrass her, hurt her career, or just downright become the butt of  many jokes like the Kardashians?
Miley Cyrus tells dad Billy Ray Cyrus no reality TV!
Perhaps Miley likes being the most famous Cyrus, and doesn't want any family members overshadowing her career? Either way, she seems very adamant about her family staying away from reality TV, although we have to admit, we'd totally watch a Cyrus family realty show.
What do you think about Miley Cyrus forcing dad Billy Ray Cyrus to say no to reality TV? Tweet us @OMGNewsDaily or leave a comment below.