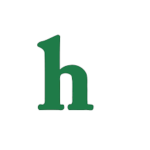 Mila Kunis is pregnant with Ashton Kutcher's baby, but it could be double the joy for the couple, as Mila is expecting twins, OK! Magazine claims.
Mila Kunis pregnant with twins?
The magazine says that Mila and Ashton recently learned they were expecting two babies, and couldn't be happier about it.
A friend of Ashton Kutcher and Mila Kunis told the publication that the couple is thrilled and "up for the challenge" of raising twins.
Ashton Kutcher: Dad times two?
However, since neither Mila nor Ashton has confirmed the pregnancy news, it seems a bit early to be believing the rumors that she's expecting twins.
The "That 70's Show" stars recently got engaged, and are actively planning their wedding. Will they wait until after their baby/babies are born to get hitched, or will they hurry up their wedding plans?
What do you think about the rumors that Mila Kunis is pregnant with Ashton Kutcher's twins? Tweet us @OMGNewsDaily or leave a comment below.