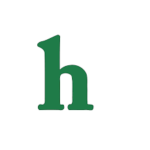 Mila Kunis is finally talking about her pregnancy and engagement to Ashton Kutcher. The actress opened up to Ellen DeGeneres, but didn't spill any major details.
Mila Kunis talks pregnancy, engagement to Ashton Kutcher
Mila's not dishing on the sex of her baby, but did reveal that she's been having some odd cravings such as pickles, and eating tons of sauerkraut, which Ellen happily supplied her with.
Mila Kunis looked amazing and had that pregnancy glow as she talked about how sweet Ashton Kutcher's been by stocking their fridge with crazy foods in case of an emergency craving, and revealed that her man's even been learning Russian, which Mila speaks, so that they can talk to their baby in both languages.
Mila and Ashton are one of Hollywood's cutest couples
Mila really looks happier than ever, and fans absolutely love the fact that she and her former "That 70's Show" co-star are together and happy! (Jackie and Kelso forever!)
What do you think about Mila Kunis finally confirming her pregnancy and engagement to Ashton Kutcher? Tweet us @OMGNewsDaily or leave a comment below.