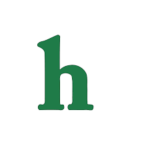 "The Mighty Ducks" cast had a reunion to celebrate the film's 20th anniversary, and it was pretty amazing.
The Mighty Ducks reunion: Cast reunites after 20 years
Almost the entire cast got together for some fun, and to stroll down memory lane while remembering their time filming the "Mighty Ducks" movies, which were a big hit in the 90's.

"The Mighty Ducks" reunion had fans going crazy on social media as star, Marguerite Moreau, who played Connie Moreau in the movie, posted photos of the cast getting together, posing, and even re-creating the team's signature movie, the "flying V."
Of course, a great time was seemingly had by all, but there were a few big names noticeably absent from the "Might Ducks" reunion.
Big names absent from Mighty Ducks reunion
Joshua Jackson, who was the movie's break out star, playing Charlie, was not there. Jackson went on to have a long career after the movies landing the role of Pacey Witter on "Dawson's Creek," staring in movies like "Urban Legends," and later landing his own show "Fringe."

Keenan Thompson was also missing from the "Mighty Ducks" reunion. The former child star of "All That" and "Keenan and Kel" is currently one of "Saturday Night Live's" biggest stars.
Meanwhile, Emilio Estevez, aka coach Gordon Bombay was also absent from the reunion.
What are your thoughts on "The Mighty Ducks" cast reunion after 20 years? Tweet us @OMGNewsDaily or leave a comment below.