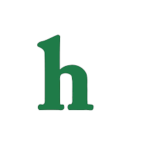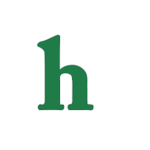 Rooney's family protest Hollywood legend's will
Mickey Rooney has only been gone a week, but the children of Rooney are already engaged in an all out war over their late father's money and estate.
All but one of Rooney's children are furious, his stepson Mark Aber, who, has been named the sole heir to Mickey Rooney's estate. It appears that Mickey was so appreciative to Aber, who was caring for the Hollywood icon in his final days.
As you may imagine this news about the will made the entire family furious, but Mark Abner's mother claims that Rooney's new will is completely invalid because it was made out just one month before Mickey died.
Her reasoning is that Mickey was in no way in sound mind before he died, an completely unfit to rewrite his will.
Rooney's daughters Kimmy Sue and Kelly Ann have hired a lawyer to fight the last will and wishes of their late father, looking for any loopholes to put a stop to Mark inheriting their father's legacy.
Rooney's family greed coming in to play?
Sources close to Rooney's daughter Kimmy Sue stated:
"Kimmy Sue especially feels hard done by. She was the only biological child that Mickey was close to, so she's furious to be cut out for a stepson who's only been on the scene a few years.
"There's little love lost between the kids and Jan, and her son Chris, but they all agree that it shouldn't be going to Mark. That's the last person it should be going to."
Sadly, the Hollywood legend only left behind a small amount of cash in the amount $18,000 in the bank at the time of his death.
But… his family understands that there is a huge amount of money made to be made in the wake of their father's death through residuals and royalties.
Attorney Michael Augustine reveals that Jan will receive Social Security and some of his pension benefits, which total about $8,400 a month.
As previously reported, Rooney's final years were spent locked in an elderly abuse against Christopher Aber and his wife Christina, who allegedly robbed Mickey after wrestling control of his affairs and finances.
Last Friday Mickey Rooney's funeral arrangements were finally agreed upon after a judge agreement on arrangements between Rooney's survivors to have the actor buried at Hollywood Forever Cemetery, the final resting place for such luminaries as Cecil B. DeMille, Jayne Mansfield and Douglas Fairbanks.
However the judge's agreement bars another of Rooney's stepsons, Christopher Aber, from attending the funeral, which is to be a small family service.
So sad to see such a family brawl in the wake of their father's passing. Do you believe Mickey Rooney's final wishes should be honored as he stated?