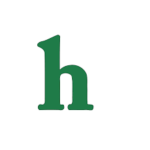 Michael Phelps arrested for his second DUI. Phelps was busted early Tuesday morning in Baltimore, Maryland on multiple charges around 1:40 am when the USA Olympic champion was stopped by police driving a white Range Rover.
Michael Phelps arrested for DUI again
Tis the season for celebrity DUI arrests it seems, Michael Phelps' arrest was the second celebrity arrest in the last week, last weekend Amanda Bynes was also hauled to jail again on DUI charges.
Reports reveal that at the time of Michael Phelps arrest he was driving with a blood alcohol level of nearly twice the legal limit while doing 84 mph in a 45 we crossing double lane lines.
Michael Phelps was immediately taken to he nearby police station where he was booked for DUI, h later bonded out on an unknown amount and as released to await his day in court.
Will the judge throw the book at Michael Phelps this time?
It has been ten years between incidents for Michael Phelps who, was first arrested for DUI in 204 at age 19 in Maryland, at the time Phelps struck a plea with prosecutors, and pled guilty i exchange for 18 months probation.
TMZ reports that they have made numerous calls to Phelps reps, but that their calls are being refused, this story is still developing and it is not known at this time as to where Michael Phelps first arrest or DUI will have any major factors on his current arrest.
In 2004 Michael Phelps retired from swimming but recently announced hid comeback, he is best known for his Olympian history, winning 22 medals (including 18 golds) at the 2004 Athens Games, 2008 Beijing Games, and 2012 London Games.
Check back to HND for updated details on Michael Phelps DUI arrest.