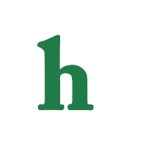 Michael Lohan's girlfriend Kate Major is pregnant again. Kate is already the mother of Lohan's son, and is currently 3 months pregnant with baby number 2.
Michael Lohan girlfriend Kate Major pregnant again
The biggest problem with Kate's pregnancy is that she's currently in jail, and likely will be when she gives birth to the baby.
Kate Major is serving an eight month sentence for violating probation after being arrested for DUI after an alcohol fueled fight with Michael Lohan, who is the father of Lindsay Lohan.
Kate Major to give birth in jail
Kate was also arrested in 2011 and 2012, and has served time in rehab, but she still seemingly has a lot of issues to work out.
Hopefully, the time in jail will help Major sort through her issues and decide how to get her life in order for the good of her children when she's released.
What do you think about Michael Lohan's girlfriend Kate Major being pregnant again, and set to give birth in jail? Tweet us @OMGNewsDaily or leave a comment below.