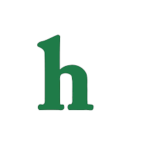 Michael Keaton was the first big screen "Batman," and says he's return to the franchise under one condition; Tim Burton would have to direct.
Michael Keaton talks about playing 'Batman' again
"If it was Tim Burton directing? In a heartbeat," Michael Keaton said of returning to the "Batman" franchise.
Keaton played millionaire Bruce Wayne aka Batman in the first two "Batman" feature films, but then bowed out of the franchise, to be replaced by names such as Val Kilmer, George Clooney, and Christian Bale.
Most recently, Ben Affleck has taken on the role of "Batman" in the upcoming film "Batman V Superman: Dawn of Justice."
Keaton enjoyed Bruce Wayne more than Batman.
However, for Michael Keaton, the role was always about Bruce Wayne, not just his superhero alter ego. "Now I can say this, because for many reasons, I never allowed myself to say it at the time: It was never about Batman for me. It was always about Bruce Wayne. He's funny! He's screwed-up! The guy is the coolest motherf—-er in the world, and he's messed-up!" Keaton told EW.
So, if execs could get Tim Burton to direct a future "Batman" film it seems like Michael Keaton would totally be on board. Burton and Keaton created magic together in "Beetlejuice," and have obviously formed a friendship and bond that makes Michael want to keep working with the talented director.
Would you like to see Michael Keaton return to the "Batman" franchise if Tim Burton directs? Tweet us @OMGNewsDaily or leave a comment below.