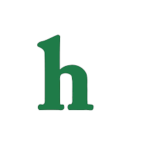 FX TV star Michael Jace arrested for murder
Michael Jace, who stars in the hit show "The Shield" has shot and killed his wife in front of the couple's two small children who, are both under 10-years-old.
Reports reveal that Michael Jace shot and killed his wife early Monday night in their Los Angles home. The actor then phoned 911 himself around 8:30 p.m. stating top the authorities,"I shot my wife."
Neighbors close to Jace's home in Hyde Park began phoning reports of gun shots just moments before Michael Jace had placed the 911 call from his home.
The Shield star Michael Jace murders wife
TMZ reports that sources told their reporters that Michael Jace stayed on the telephone with 911 as instructed until officers arrived on the scene finding Jace's wife 40-year-old April Jace dead.
Reports reveal that Michael Jace was home alone when his wife April arrived with their two young children…shooting her dead, just moments later.
Jace gunned down his wife and mother of has two children in front of the kids. he children extremely upset and traumatized by the horrific event were taken to the police station.
It is revealed officers are very angry that it took 4 hours for Children's Services to arrive at the station for the children and take them to the home of a trusted family member, where they could be comforted and cared for properly.
Michael Jace was arrested and taken into custody and is being booked on murder charges this morning in Los Angles.
Michael Jace is best known for his role on "The Shield" as Detective Lowe.
So far, no further details about the shooting have been released.
This story is still developing…