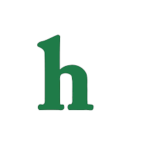 Michael Jace has revealed that money struggles was a major factor in wife's murder.
Jace reveals argument with wife over money at the time of her shooting
The Shield star claims that at the time of his wife's murder they were engaged in a vicious and heated argument of their family money struggles.
LAPD has revealed that the Michael Jace was struggling with finances that became a huge source of family conflict.
Reports reveal that Michael Jace and his late wife April had been having some pretty serious financial issues over the past couple of years.
The burden could be a key factor behind what cause Michael Jace to snap Monday night shooting his wife and killing her in Los Angles in front of the couple's two small children.
Did money issues send Michael Jace over the edge?
Michael Jace filed for bankruptcy in March 2011 which was followed by a Chapter 13 filing.
On Monday night when Michael Jace shot and killed his wife, it is revealed that he owed a whopping $411,000 on the family's home in L.A., and had been aware of an upcoming foreclosure.
As previously reported, Michael Jace shot and killed his wife in front of their two small children before calling 911 stating that he shot his wife.
It was also revealed officers are very angry that it took 4 hours for Children's Services to arrive at the station for the children and take them to the home of a trusted family member, where they could be comforted and cared for properly.
Story developing…