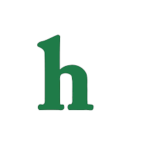 History of domestic violence revealed
Michael Jace, the man behind "The Shield" has been reported to have had a long and violent history with abuse.
New information has just been reported on the Michael Jace murder arrest has that reveals that the actor has violent history as an abusive husband.
As previously reported, Michael Jace was arrested for allegedly shooting to death his 40-year-old wife April Jace on Monday night in the couple's L.A. home following a confrontational argument regarding the family's financial situation.
It has now come to light that Jace was a violent, abusive husband who choked his wife in front of their kid that have been revealed by legal docs from his previous divorce.
Michael Jace murder arrest details mounting
Jace family friend of Jace's former wife reveals she personally witnessed Michael choking and throwing Jennifer against the wall while his six month-old baby son was screaming in the same room.
Jace is describe by his former acquaintance as having uncontrollable anger issues.
The source also added, "seeing the extent of his anger was one of the most terrifying things I have ever seen."
The friend continues … there were multiple physical assaults on the ex-wife.
More and more details are erupting from the Michael Jace murder arrest at a rapid pace, as the horror unfold behind this violent and terrible crime.
Story developing…