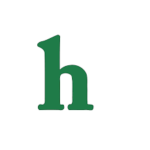 Melanie Griffith has filed for divorce from Antonio Banderas, her husband of over 18 years.
Melanie Griffith files for divorce from Antonio Banderas
In the divorce documents Melanie is asking for child support and sole physical and custody, but joint legal custody of their daughter, Stella. However, the child turns 18 in September, so it's likely that will be short lived.
Melanie Griffith is also asking for spousal support in the divorce documents filed against Antonio Banderas, which do not list a date of separation.
Griffith and Banderas have been rumored to be on the rocks for years, and sources tell TMZ that the divorce is amicable.
Another divorce for Melanie and Antonio
However, the dividing of the couple's property may not be. Melanie and Antonio reportedly own a lot of property in the U.S. and Spain, and will have to hash out the details of who gets what during the divorce negotiations.
This will be Melanie Griffith's 4th divorce. She was married to Don Johnson (Fifty Shades of Grey Star Dakota Johnson's dad.) twice and Steve Bauer. This will be the second divorce for Antonio Banderas.
What do you think about Melanie Griffith and Antonio Banderas getting a divorce? Tweet us @OMGNewsDaily or leave a comment below.