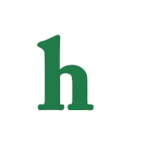 Meg Ryan and John Mellencamp have reportedly reunited after splitting last August according to reports.
Meg Ryan, 52, and John Mellencamp,63, was spotted together strolling through SoHo earlier this month after announcing their split several weeks ago during the summer.
The couple's split in August was just about as much of a surprise as their relationship. Meg Ryan and John Mellencamp spent three years in a relationship that they both managed to keep at a low profile status the entire time.
Following the break up news Mellencamp stated during interviews that he was not ready to give up entirely ready to give up on his relationship with Ryan.
"Nothing's over. I never say 'die' for anything. Do you ever quit on anything?" he said on the Today show. John describe the " When Harry Met Sally" actress as his angel, calling her the funniest girl he will ever be with.
As to what when wrong with the remotely happy couple, it is speculated that the long distance relationship of Meg Ryan living mostly in New York and John Mellencamp in Indiana was hard to deal with.
A source close to Ryan and Mellencamp stated that though they care a great deal for each other they could not agree on life styles. Mellencamp claimed he could never see himself living as a big city boy, wonder what changed?
Could it be that Meg Ryan has traded the big city streets of NYC for a quiet rural Indiana life?
Meg Ryan is best known for her roles in romatic  comedies such as leading female role in  "When Harry Met Sally,""Sleepless in Seattle, French Kiss and Addicted to Love" to name a few of her popular films.Meg Ryan's latest film role will be in the upcoming 2015 film,"Ithaca" as Mrs. Macauley and director of the project.