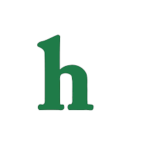 Country couple heading for divorce soon?
McGraw and Hill split rumors are making media headlines once again stating that the fairytale happily ever after couple are headed for divorce.
Trouble in paradise? Who knows at this point but some signs Could be pointing to marital woes for Tim McGraw and Faith Hill according to reports.
One big indicator things are heading south could be that McGraw and Hill are selling their Nashville home. The pair have been married for 17-years, yet have never lived in this home.
Tim McGraw and Faith Hill ending marriage after 17-years?
It could also have been an investment property, but there are also rumors circulating that Faith Hill is to overbearing and controlling wanting the absolute last word when it comes to Tim McGraw's life.
The same rumors claim that Tim is fed up with Faith and her demanding ways and wants out of the marriage.
These type of celebrity divorce reports come about everyday in one form or another, McGraw and Hill split is just about as popular as the Blake Shelton and Miranda Lambert divorce reports.
We are not saying this Is or is Not true, we are just saying at this point the McGraw and Hill split is purely speculation, but the situation is going to be closely monitored by fans and media.
Lets face in celebrity time Tim McGraw and Faith Hill have been married twice as long as most couples.
What do you think is it possible Tim and Faith are heading towards a divorce, or is the McGraw and Hill split purely fictional?