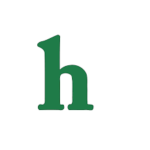 Maya Angelou has died. The amazing, and inspiring, icon, who was a major figure in the civil rights movement passed away at the age of 86.
Maya Angelous dead at age 86
Maya Angelou's death is a sad blow to the world, and although she had been battling health problems over the past years, fans are deeply upset about her passing.
Angelou was born in 1928 in St. Louis, Missouri. In the 1960s, Dr. Martin Luther King Jr. asked Angelou to serve as northern coordinator for the Southern Christian Leadership Conference.
Maya Angelou death: A life well lived
Dr. Maya Angelou also was also a professor of American Studies at Wake Forrest University, and made quite the impact on the country over the past 5 decades.
In 2000 Maya Angelou received the Presidential Medal of Arts and in 2008 she took home the Lincoln Medal. She is also the author of multiple books including "I Know Why The Caged Bird Sings."
Maya Angelou's death will be mourned by  millions, including her friends, family, and all those inspired by the icon over the years.
What are your thoughts on Maya Angelou's death? Tweet us @OMGNewsDaily or leave a comment below.
Listen to yourself and in that quietude you might hear the voice of God.

— Maya Angelou (@DrMayaAngelou) May 23, 2014