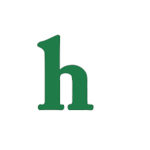 Say it ain't so! Matthew McConaughey will not be returning for the "Magic Mike" sequel, Us Weekly confirms. This is not alright, alright, alright with us!
Matthew McConaughey not returning for 'Magic Mike' sequel
The Oscar winning actor who portrayed Florida strip club owner Dallas in the first movie won't return to reprise his role alongside Channing Tatum, Matt Bomer, Joe Manganiello, and the others. (Sorry to spoil your day!)
"Magic Mike XXL" director, Gregory Jacobs confirmed the disappointing news on Wednesday night, Indie Wire revealed.
Meanwhile, fans are now wondering if Matthew McConaughey has decided to sit this one out on the account of his recent Oscar win for "Dallas Buyers Club," thinking that it may undo some of the image and credibility that he's earned from his huge awards season.
Matthew McConaughey worried about Oscar credibility?
Thankfully, it seems that Alex Pettyfer will also be back as "The Kid," after rumors that he and Channing Tatum did not get along, and that he had yet to sign on for the "Magic Mike" sequel.
While Matthew McCaughey's presence will most definitely be missed in "Magic Mike XXL" the rumors that Zac Efron could be joining the cast have excited fans, who are eager to see Zac take it all off, and dance, two things we all know Efron can do very well.
What do you think about Matthew McConaughey not returning for "Magic Mike XXL?" Tweet us @OMGNewsDaily or leave a comment below.