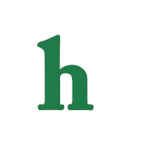 Matt Bomer has been secretly married to partner Simon Halls since 2011. The "White Collar" star recently announced the news during a recent interview with Details Magazine.
Matt Bomer reveals he's been married since 2011
The couple have three sons together, twins Walker and Henry, 6, and 8-year-old Kit. They had never previously announced their marriage until now.
Matt Bomer's secret marriage is leaving some fans feeling surprised that the actor could keep his nuptials quiet for so long.
Although he's an openly gay actor, the "Magic Mike" star still has tons of adoring female fans who lust after his handsome face and trim physique.
In fact, many fans fought hard to have Matt cast as Christian Grey in the "Fifty Shades of Grey" movie. A part that later went to Jamie Dornan.
Bomer's powerful new role
Recently, Matt Bomer portrayed the role of a gay man dying from AIDS in "The Normal Heart," a role that Matt lobbied for, because the original play writer, Larry Kramer, who paved the way for gay rights.
"I wouldn't have a lot of the rights I have today if it wasn't for people like Larry," Bomer said. "I just wanted to be involved with the project in some capacity. I didn't care what my part was."
What do you think of Matt Bomer's being secretly married to partner Simon Halls since 2011? Tweet us @OMGNewsDaily or leave a comment below.