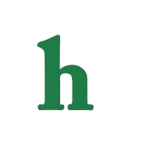 Betty White reveals celebrity TV icon battling blindness
Mary Tyler Moore is nearly blind now following many, many years of battling diabetes according to her longtime former co-star and friend Betty White.
The Mary Tyler Moore, co-star and star of Hot in Cleveland Betty White has revealed during a recent interview with Closer Magazine that her 77-year-old TV pal and friend is struggling daily with vision issues.
White stated that Mary "is almost beyond the point [of being able to see]."
MTM suffering for more than four-decades from Type 1 diabetes
Mary Tyler Moore first revealed she was diagnosed with Type 1 diabetes when she was only 33-years-old, Moore has long since stepped back out of the acting spotlight, spending most of her time resting quietly at home these days.
.
Moore's classic television co-star Dick Van Dyke stated,
"I don't see her often, but I talk to her a bunch. She hasn't been too well. She's really having a battle with it, I'm sorry to say."
Sadly, Mary Tyler Moore's friend and MTM castmate Valerie Harper is also battling a serious illness and was diagnosed with in-operable brain cancer.
Harper c
The Mary Tyler Moore Show's Valerie Harper said the disease "does ravage her body, but she stays healthy."
Mary Tyler Moore has been struggling for over four decades with declining health directly related o complications of diabetes.
Sad to hear that Mary Tyler Moore is having so many health issues with her vision.
We here at HND are sending our thoughts and prayers to the legendary actress during her time of struggle.