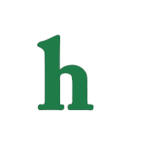 Mario Lopez is revealing some of his deepest darkest sex secrets in his new tell all book "Just Between Us.." In the new interview with Ellen, Mario teases about having a one night hot and taunting sexual encounter with a well known pop singer.
Mario Lopez spills it all in new book
Well that certainly caught the attention of the popular talk show host Ellen DeGeneres and to be honest a lot of women and celebrity news followers from around the world.
As much a Ellen picked and dug at Mario Lopez he would no give up the name o the pop princess he romped with in Las Vegas years ago. So Ellen being Ellen had to dig a little deeper throwing out popular names such as Britney, and Christina, but Mario did not budge, he just teased back tat it was Barbara Streisand.
Mario Lopez talks one night sex stand in tell-all book
These days everyone who is anyone is telling everything in their tell-all books, so if you want to know any celebrities deepest and sexiest secrets just browse your local Barnes and Noble's biography section, it sounds as if t is getting to be the steamiest of book aisles around.
Do you have any guess just who Mario Lopez had a one night sex affair with, well if not check out the book, could be there is more than one saucy tale in there.
Want to learn more about Mario opez be sure to pick up a copy of his book "Just Between Us" in stores now, kind of ironic for a book title wouldn't you think?