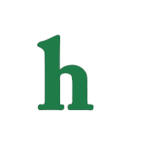 Mario Lopez is really getting down to the nitty gritty in his new tell-all book, in fact he was getting down at the age if 12-years old claiming he was nit even a teenager when he lost his virginity.

Mario Lopez admits he was a sex addict
Mario Lopez, now in his 40s, has recently promoting his new steamy tell-all book "Just Between Us" sharing his hot and torrid secrets of his past as a young an popular Hollywood celebrity.
"I started having sex so young. The day before my 13th birthday," the former "Saved by the Bell" star reveals in a new interview.
Lopez tells People, "Now that I'm a dad, I look back and I think, 'Oh my God!' But you've got to understand, when you're growing up in the hood, everybody grows up fast."
The former "Saved By The Bell" star Mario Lopez admits that he had a pretty good scare wen he was only 15-years-old, claiming that he thought he was going to become a teenage father.
Change of lifestyle for Lopez
Now the host of "Extra" and happily married to the love of his life sharing two children, he was already to become a man, father and assume responsibility for a young girl and his child at age 15, but the pregnancy was terminated
"I could have a kid who is 25 years old," says the star. "That's unbelievable."
Mario Lopez has admitted to be a bit of a sex addict, claiming that during the 90s sex was his former "drug of choice," Lopez shares, "I know I made my share of mistakes, and sometimes big ones."
"I had to learn all my lessons the hard way," he says.
As previously reported, Mario Lopez teased some of the subjects in his new book during a recent interview on Ellen DeGeneres revealing that he even a one night hot and taunting sexual encounter with a well known pop singer, but would not give up the name, details are in the book.
Mario Lopez reveals that his wife, love and them mother of his children is cool with Mario sharing all his past sexy secrets.
"If I thought for a second it would have made her uncomfortable or that I was disrespecting her in any way, I wouldn't have done it," he tells People.Lopez adds, "But she is very comfortable in her own skin and in our relationship, so I didn't really have any qualms
Would you have ever thought that Mario Lope was such a wild teen when growing up? Mario Lopez's new tell-all book is available at stores now, pick up a copy if you are looking for a hot and saucy fall read.