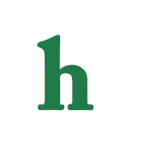 Rocker pays tribute to mother's passing
Marilyn Manson mourns the loss of his mother Barbara J. Warner who died last week at the age of 68 after battling dementia.
The hardcore, gothic dark rocker took to his Facebook page to let his mom and his fans know just how much the singer Marilyn Manson, and her son, Brian Warner loves, and misses his mother.
Manson posted his tribute stating,
"To my Mother, the first and greatest believer in me… I hope I see you again someday. But not now, because I have more things I promised I would do. I'll make you proud and satisfied that you know you made the son you wanted," the singer, whose real name is Brian Warner, wrote on Sunday.
Fans send condolences to Manson
So far just about 100,000 Marilyn Manson fans have liked and or commented on Manson' heartfelt post as he mourn his mother's passing.
The Lamiell Funeral posted an obituary that revealed that "Services were private," and in lieu of flowers donations may be made to the Alzheimer's Association."
Marilyn Manson is best known for his known for his controversial stage personality and image . He is best know musically for his 1999 hit "The Dope Show" where he was also nominated for the Hard Rock Performance.