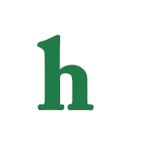 Marcia Strassman, the actress best known as her role as Julie Kotter on the 70's hit comedy sitcom "Welcome Back Kotter: has died at at the age of 66 following a lengthy battle with breast cancer.
Classic TV actress Marcia Strassman dead
Julie Strassman, Marcia Strassman's sister confirmed the actress' death revealing that her her sister Marcia passed away on Friday, October 25 in her Sherman Oaks home.
Strassman started acting back in 1964 when she broke into television with her her first major role on the classic comedy "The Patty Duke Show," where she would then move on to play the role of Nurse Margie Culter in several episodes of "MASH."
Televison legend loses battle to breast cancer
As far as television roles Marcia Strassman is best known for her co-starring role along side of Gabe Kaplan and a very young John Travolta role as Julie Kotter on "Welcome Back, Kotter." The popular comedy ran on ABC from 1975-1979 and had viewers slamming everyone with the diss catchphrase "Up your nose with a rubber hose"
Along with Marcia Strassman's numerous TV credits, she is also recognized and admired for her role opposite Rick Moranis in the 1989 Disney live-action hit "Honey I Shrunk the Kids" and 1992 sequel "Honey I Blew Up the Kid." .

Marcia Strassman's most recent television appearance was back in 2004 during a brief stint n "Third Watch," and she did voice work for animated series including "Aaaahh!!! Real Monsters."
Strassman is survived by her daughter, costume designer Elizabeth "Lizzie" Collector, along with her sister Julie and brother Steven Strassman. Julie Strassman added that she was a beloved aunt to her son, Jesse, and daughter, Halley.
Funeral services are pending, and fans are asked that in lieu of flowers donations be made to cancer organizations such as the Susan B. Komen Foundation and the American Cancer Society, in Marcia Strassman's name.
Rest In Peace Marcia Strassman, our condolences here at HND go out to her family and friends during this difficult time.