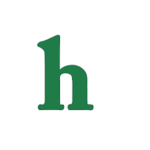 "Honey Boo Boo" star Mama June Shannon is reportedly being investigated by CPS, or child protective services, for letting her new child molester boyfriend around her children.
Mama June CPS investigation
It all started when Mama June was reported by TMZ to be dating her ex-boyfriend, Mark McDaniel, who served 10 years in prison for forcing oral sex on an 8-year-old.
Mama June denied the dating rumors, and may deny them to CPS as well, but recent photos of June and McDaniel surfaced online, prompting June's oldest daughter Ana to come forward that McDaniel had molested her as a child, but her mother didn't believe her.
Now, Mama June is reportedly being investigated by CPS for letting McDaniel around her other children, Pumpkin and Honey Boo Boo.
This all comes after "Here Comes Honey Boo Boo" was cancelled by TLC, likely because the reports of Mama June's child molester boyfriend are true.
Mama June's child molester boyfriend broke up marriage to Sugar Bear?
Radar Online reports that June's romance with McDaniel is the reason that she and husband, Sugar Bear, split in the first place.
What a mess for Mama June and the rest of the "Honey Boo Boo" family. However, if June is letting McDaniel around her children then CPS should step in for the welfare of Pumpkin and Honey Boo Book, as they could end up being victims of McDaniel just like their big sister Ana says she was.
What do you think about Mama June being investigated by CPS? Tweet us @OMGNewsDaily or leave a comment below.