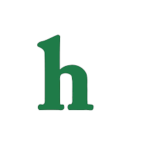 Malcolm Young the founding member of the heavy metal rock band AC/DC has officially quit the band due to a long going serious illness, Young has also announced that he will be replaced by his nephew.
The Malcolm Young news was announced on the bands official website stating that the band would go on without Young and that they would be releasing the group's new album "Rock Or Bust" in December.
The official statement reads: " Unfortunately, due to the nature of Malcolm's condition, he will not be returning to the band. AC/DC will undertake a world tour in support of Rock Or Bust in 2015. Stevie Young, nephew of founding members Angus and Malcolm Young, plays rhythm guitar on Rock Or Bust and will accompany the band on tour."
Malcolm Young and his brother Angus first formed the band AC/DC in 1973 and is famously known for stage wardrobe dressed as a school boy
AC/DC has faced many ups and downs throughout the decades first in 1980 with the sudden death of the bands original lead singer Bon Scott who passed away after a night of heavy drinking in London. Scott was replaced by Brian Johnson, who has remained as vocalist ever since.
AC/DC has recorded 17 studio albums in the past four decades and continues to be one of the most popular and well known rock band throughout history.
.