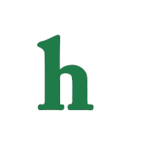 Malcolm Young guitarist and founder of the legendary rock band AC/ has been diagnosed with dementia which is behind the rockers decision announced last week to leave the band.
Malcolm Young and family released a statement to People magazine about the reasoning behind Young's life altering career moves revealing it was a long and tough decision.
"Malcolm is suffering from dementia and the family thanks you for respecting their privacy."
As previously reported, AC/DC announced in a statement last April that Malcolm Young would be taking a break from the band due to health issues.
There was numerous rumors circulating about Malcolm Young's secretive health issues that Young, nor his family, and friends were willing to openly discuss at the time.
On September 24th AC/DC fans received the sad new that Malcolm Young was quitting the band due to a long going battle with a serious illness and would be replaced by his nephew.
The Malcolm Young news was announced on the bands official website stating that the band would go on without Young and that they would be releasing the group's new album "Rock Or Bust" in December.
The official statement reads: " Unfortunately, due to the nature of Malcolm's condition, he will not be returning to the band. AC/DC will undertake a world tour in support of Rock Or Bust in 2015. Stevie Young, nephew of founding members Angus and Malcolm Young, plays rhythm guitar on Rock Or Bust and will accompany the band on tour."
Our thoughts, prayers and understanding are with Malcolm Young and his family as he continues his daily battle with his health issues.
What do you think about AC/DC's move to bring in nephew Stevie Young, is it cool to keep it in the family?