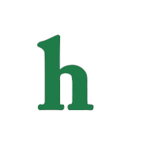 Magic Mike sequel title announced
Magic Mike XXL, the sequel to Magic Mike is a go and the film is set to begin filming later this fall.
Magic Mike XXL will be directed by Steven Soderbergh who stated;
"We basically already knew that "Magic Mike 2" was happening, but now we have some vital missing details: a title and a director. IndieWire's The Playlist reports the movie will go by the name of "Magic Mike XXL," because no good male-stripper sequel can be called something stodgy like "Magic Mike 2."
Greg Jacobs will be working as the assistant director on the film Soderbergh will remain an executive producer of the sequel. Channing Tatum, the star of MM2 previously revealed in 2012 that a MM sequel was definitely in the works.
Tatum has also co-written the script with Reid Carolin, who penned the original.
The Magic Mike XXL news was announced on Friday revealing the film's title and directors.
Co-star Joe Manganiello stated, "Magic Mike" follow-up will shoot this fall. "I think they're going to announce it soon," he said. "It was the most fun I've ever had, and I can't wait to get back in and mix it up with those guys."
Will Magic Mike XXL be as big a hit as the original?
The film is expected to be as big a hit as the first which earned $167 million at the global box offices which was filled to capacity for the most part with all female viewers.
It has not yet been confirmed by the movie studio as to whether all of the big name stars that starred in the original will be back reprising their roles in Magi Mike XXL.
Females are just hoping that they will soon be getting to set their sights on Alex Pettyfer, Channing Tatum, Matt Bomer, & Matthew McConaughey as well as Joe Manganiello, as well as some new eye candy in the near future.
Will you be going to see the sequel when it hits the theaters?