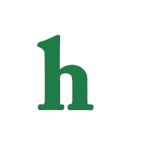 Madonna sent her fans on Instagram a hairy surprise as she continues her ploy keep her crown as queen of the celebrity shockers.
Madonna posted a selfie on Instagram Thursday that reveals her proudly displaying a black bow tie, matching lacy bra and some extremely long armpit hair.
The "Like A Virgin" hitmaker captioned the shot, "Long hair… Don't Care! #artforfreedom #rebelheart #revolutionoflove."
The singer heads up Art For Freedom, who aims to encourage the rights of creative expression that brings awareness to human rights violations, and "start a revolution of love."
Madonna encourages her fans to contribute art that promotes freedom of speech.
Madge spoke out about her beliefs and experiences in a 2011 interview with Harpers' Bazaar revealing,
"[G]oing to high school, I saw how popular girls had to behave to get the boys. I knew I couldn't fit into that. So I decided to do the opposite. I refused to wear makeup, to have a hairstyle. I refused to shave. I had hairy armpits.
"The boys in my school would make fun of me. 'Hairy monster.' You know, things like that," she said, adding: "Straight men did not find me attractive. I think they were scared of me because I was different. I've always asked, 'Why? Why do I have to do that? Why do I have to look this way? Why do I have to dress this way? Why do I have to behave this way?'"
This does explain a lot about the singer's wild and unconventional ways, but still did not impress to many fans who believe Madonna needs to dust off her Lady Razor, or at least keep it off Instagram.
The 55-year-old entertainer has been busy with the camera the past week or so, and was recently under fire when the mother of four posted a selfie rear end shot of herself, but deleted it after a couple of hours.
Have to wonder what her kids feel about their mother's shocking selfies these days?
Do you believe Madonna and a lot of other celebs need to take a break and turn off the camera for a while?