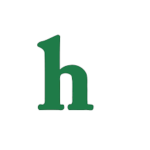 Madoff son dies the last surviving son of Bernie Madoff, Andrew Madoff has lost his battle with cancer at the age of 48.
Andrew Madoff dies from cancer
Family attorney Martin Flumenbaum confirmed that Madoff son dies. Andrew Madoff, passed away on Wednesday "surrounded by his loving family" in a NYC hospital from mantle cell lymphoma.
It has been several years since Andrew Madoff turned his criminal father Bernie Madoff in to the authorities after revealing that he too had been duped like the rest of the world into believing history's most notorious Ponzi king was an honest financier.
Andrew Madoff dies harboring grudge towards father Bernie Madoff
Working along side of his brother Mark Madoff on the legal side of their father Bernie's investment firm Andrew Madoff insisted that he was an innocent victim in his father's shocking and devastating $65 billion Ponzi scheme.
Mark Madoff found the pressure too much to bear after his father 76-year-old Bernard Madoff was arrested in 2008. Mark committed suicide two years-later hanging himself in his apartment.
Bernard plead guilty to fraud and is currently serving a 150-year sentence at a federal prison in North Carolina.
Madoff son Andrew Madoff spoke during an interview after his brother's suicide stating,
"One way to think of this is the scandal and everything that happened killed my brother very quickly," Andrew Madoff told People magazine last year. "And it's killing me slowly."
In 2003 Andrew Madoff was diagnosed with the rare form of cancer.
Andrew Madoff was diagnosed with the rare form of cancer in 2003 , he spent many tears in emission but relapsed in 2012 blaming the relapse on the stress of living with his father's scam.
Funeral arrangements following Madoff son's Andrew Madoff will be a private ceremony according to the family spokesperson.
News reports reveal that Andrew Madoff's death comes during an ongoing investigation by authorities who are building a case determining what role, if any Madoff sons and family members could be linked to the fraud case.
Sentencings are scheduled in several weeks for five former high-level Madoff firm employees convicted.