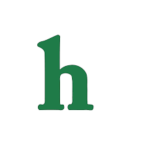 Macaulay Culkin was booed during an  performance with his band The Pizza Underground.
Macaulay Culkin booed during performance with band
Culkin and his band were reportedly pelted with beer and booed off stage during the Nottingham leg of the Dot to Dot festival.
Macaulay Culkin being booed ended his band's performance early, which the band tweeted ab out. "Thank you so much Nottingham and dot to dot. Sorry that a couple people ruined it for everyone," the band wrote.
Macaulay Culkin's unusual career
Culkin is best known for his work at a child actor in films such as the "Home Alone" franchise. However, he also enjoyed an independent film career, but has become a bit of an outcast, and considered unusual by many fans.
Macaulay Culkin previously dated actress Mila Kunis for years, but the couple called it quits and Kunis is now pregnant and engaged to her former "That 70's Show" co-star, Ashton Kutcher.
What do you think about Macaulay Culkin being booed during his band's performance? Tweet us @OMGNewsDaily or leave a comment below.