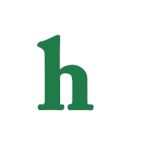 Cukin's new friend has  criminal past
Macaulay Culkin has made a new friend with the convicted killer Michael Alig, the same man who Culkin played in his 2003 film Party Monster.
The Home Alone star, Macaulay Culkin reportedly reached out to Alig, who was coincidentally just released from prison after serving a 17-year sentence for murdering and dismembering his drug-dealer roommate, Andre "Angel" Melendez back in 1997.
Sources close to Macaulay Culkin reveals that Culkin "was 'adopting' him in a way."
Macaulay Culkin's new career
The source also added,
"Since Michael was once a night­club promoter, Mac's going to see if there might be a spot for him to help do publicity and marketing for his band, The Pizza Underground, or maybe even work as a roadie."
Another close pal of Macaulay Culkin claims that Mac feels a connection to the killer since he portrayed him in the last hit film that he starred in.
"He relates to Alig because both of them had gone down the wrong path by doing drugs, as well as having had run-ins with the law."
Macaulay Culkin, 33, is best known for his role as Kevin McCallister in the Home Alone film and Home Alone 2: Lost in New York.
His movie credits include Richie Rich, Uncle Buck, My Girl, The Pagemaster, Party Monster, and the music video for Michael Jackson's "Black or White".
During the height of Culkin's fame, he was regarded as the most successful child actor since Shirley Temple.
Macaulay Culkin currently is currently promoting and performing with the New York based pizza themed Velvet Underground cover band 'The Pizza Underground.'
What do you think about Macaulay Culkin's friend and career choices these days?